Meet the Staff

Tom Colacchio, CPC - President
Tom Colacchio began his recruiting career in 1979 with a national recruiting firm where he pioneered the Food Service Division. In this position, he was consistently recognized as one of the top producers within the organization. In 1982 Tom was promoted to Division Vice President where he assumed the additional responsibility of developing and managing the company's Hospitality Division. Prior to recruiting, he established his career in the Food Service Industry with the Carnation Company.
In 1984 Tom established Futures Search, Inc., where he combined his invaluable food service sales experience with his successful track record in recruiting in order to better serve the needs of his clients.
To send your resume to Tom Colacchio, you can contact him via email at tomc@futuressearch.com or at http://www.linkedin.com/in/tomcolacchio.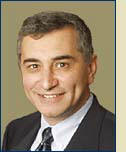 Rich Mazzola, CPC - Vice President
With over 20 years of national recruiting experience, Rich Mazzola has served the needs of supermarkets and wholesalers by continually satisfying his clients with highly qualified professionals. Rich's form of success is his ability to satisfy the needs of both his client companies and candidates. As a results-oriented executive recruiter, Rich's philosophy is to never underestimate the responsibility and impact that he has to his clients, candidates, and to the clients families.
Prior to joining Futures Search in 1985, Rich was the top recruiter for five years in succession at a nationally recognized firm specializing in the retail food arena. In addition, Rich also brings significant first hand supermarket experience from a division of the Jewel Corporation where he held various positions in operations, merchandising and engineering. Rich is a member of several industry associations.
To send your resume to Rich Mazzola, you can contact him via email at richm@futuressearch.com or at http://www.linkedin.com/in/richmazzola.